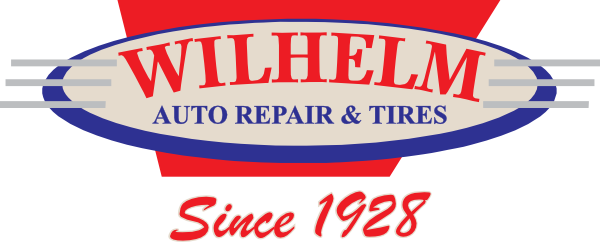 Major Service Special
Price: $39595
Preventative maintenance is important to a long-lasting vehicle. Take advantage of this bundle of preventative maintenance services to help avoid costly repairs in the future.
Services Included:
Oil Change

Up to 6 qts. 5W- 20 or 5W-30 Premium Valvoline Synthetic Blend Motor Oil
Includes filter replacement

Tire Rotation
Brake Fluid Flush

Valvoline Professional Series Brake System Flush is designed to remove the old, contaminated brake fluid from the ABS (Anti-Lock Brake System) and replace it with Premium dry Valvoline Brake Fluid.
Brake fluid absorbs moisture from the air over time which leads to soft of sluggish brake response as well as corrosion of brake system components.
Periodic flushing and replacement will ensure maximum effectiveness and extend the life of brake components.
Some manufacturer's specific brake fluids are required at additional cost.

Power Steering Flush*

Valvoline Professional Series (VPS) Power Steering Flush is a 2-step process that utilizes power steering flush equipment and VPS flush chemicals.
This service is designed to safely lift and remove contaminants along with up to 95% of the old power steering fluid.
It is then replaced with a new synthetic blend Valvoline power steering fluid that is designed to maximize performance.
This service also helps reduce noise, leaks and corrosion in the power steering system.
*Disclaimer: Some vehicles require a manufacturer's specific power steering fluid at additional cost. Some vehicles have electric power steering where this service does not apply.

Battery and Charging System Check
Scan on-board computers for codes
Cooling System flush with Extended Life Coolant

Valvoline Professional Series Cooling System Flush removes up to 95% of the old fluid while the flush chemicals dissolve and remove rust, scale, sludge, and gel from the system.
Up to 1 gallon of new Extended Life Coolant is added along with a rust and corrosion protector and a sealer additive.

Transmission Flush with Max Life ATF*

Valvoline Professional Series Automatic Transmission Flush is a 2-step process that utilizes a transmission fluid exchange machine and Valvoline VPS flush chemicals.
This service is designed to remove harmful deposits along with up to 95% of the old transmission fluid.
It is then replaced with new extended life Automatic Transmission Fluid (ATF) as well as a protector, conditioner and sealer that helps maintain shifting characteristics and protection from wear.
*Disclaimer: Filter and Pan Gasket additional charge if required. Some manufacturer specific fluids at additional charge if required.

Clean and Adjust Rear Brakes
Inspect Throttle Body and Injection System

Visual inspection by ASE-Certified Technicians

Replace Air Filter

Up to $14.95 Retail Value

Multi-Point Vehicle Inspection

Our ASE-Certified Technicians will inspect your vehicle and let you know if it needs attention.
This can help prevent major expenses due to lack of maintenance.
Over 52 Inspection Points
Any additional parts or services extra. Some exceptions apply.  Cannot be combined with any other advertised specials.  Plus waste disposal fee.  Must present coupon at time of purchase.  Price comparison information available upon request.
Expires: 8/15/22
---
Make An Appointment
Why Choose Wilhelm?
Nationwide 36 Month/ 36,000 Mile Warranty
Free Customer Service Shuttle Available
State of the Art Equipment
100% Satisfaction Guarantee
ASE/SAE Certified Technicians
Hybrid Certified Technicians
Servicing Arizona since 1928
Check out our reviews! They speak for themselves
Make an Appointment